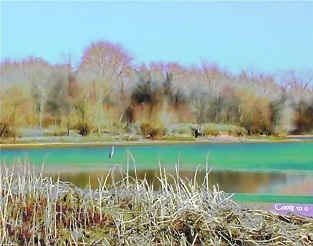 Kentucky Lake Heron, TN
When the ice froze over on the lake last year, one of the herons flew out and landed on the ice. I manipulated the photo and added more color to it.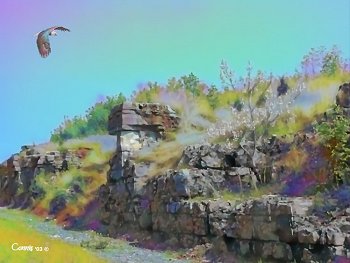 Eagle Landing
The photo was taken in Clarksville, TN near Fort Campbell and the eagle was added to commemorate the 101st Airborne Division. Since the photo was taken, the rocks and tree are gone, to make way for a 4 lane highway.