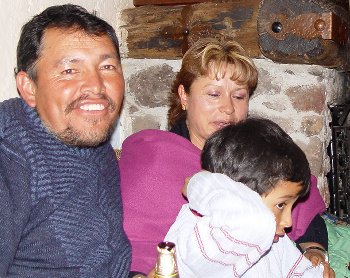 Alberto Hernandez Romero "El Coatl" and His Family
Alberto is a sculptor as is his father, and carves his pieces from obsidian from the mines near Teotihuacan. Alberto told me an ancient story of twins, Coatl and Tlolac, or Feathered Serpent and Smoky Mirror, who lived long ago.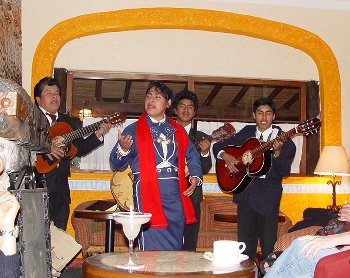 El Fantasma, A Local Trio Playing Spanish Music Near Teotihuacan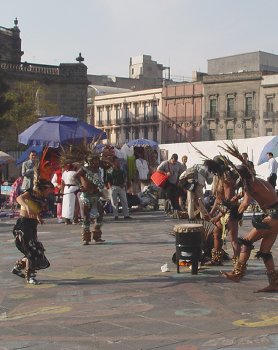 Aztec Dancers at the Zocalo Near Plaza Templo Mayor
Plaza Templo Mayor is the site of excavations of the ancient site of Tenochtitlan, that was once the largest of the Aztec pyramids. The Aztec would build on top of a previous structure, just as Mexico City was built on top of Tenochtitlan.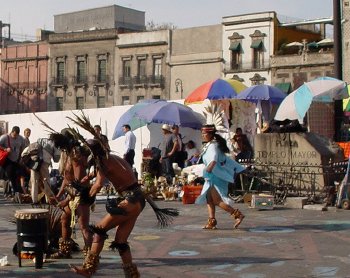 More Aztec Dancers
The large sign behind the female dancer indicates the Plaza Templo Mayor site and museum.